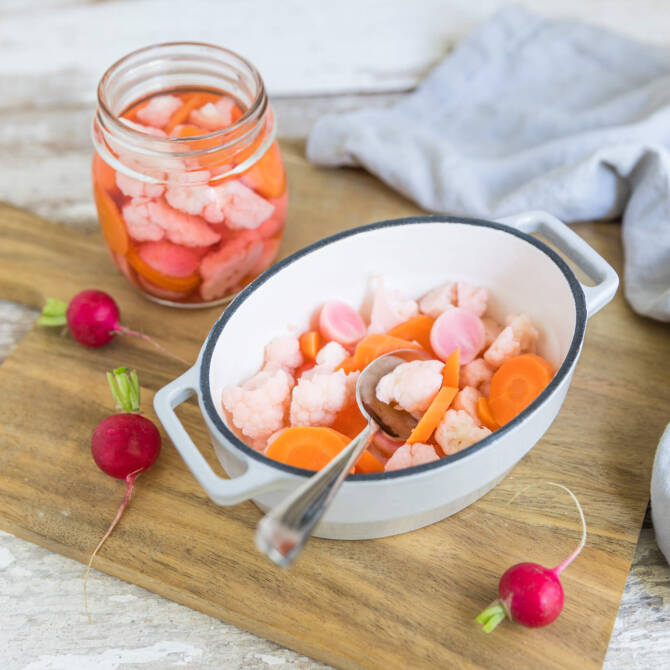 Pickled vegetables
Be inspired by our delicious sugar-free SteviaSweet recipe ideas, and stay balanced while still enjoying your favorite dishes without excess calories!
Nutritional information per portion
Preparation
Peel and slice the carrots. Half the radishes and cut the cauliflower into small pieces. Boil the vegetables quickly in salted water and place into a glass jar. Mix the liquids for the pickle and bring to the boil. Pour the hot pickle over the vegetables and leave to cool down before serving. Keeps in the fridge for about a week.

Pickled vegetables are good with grilled food, sandwiches and salads. You can add chilli, garlic, cinnamon, or ginger according to taste.

Back
Ingredients for 6 servings
Pickle
Used Product:
Back