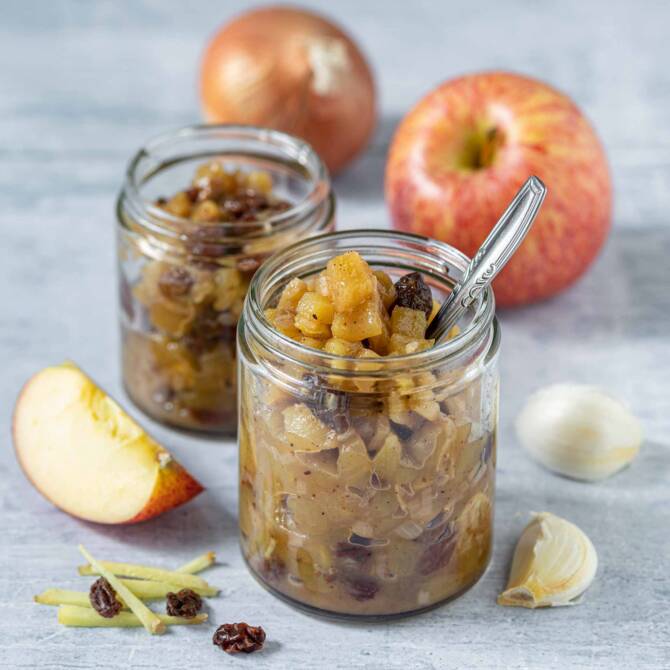 Apple chutney (vegan)
Apply chutney is the ideal accompaniment for meat, barbecues and cheese. This fruity, spicy condiment tastes best when homemade. What are you waiting for?!
Nutritional information per portion
Preparation
Peel and dice the apples. Chop the onion, garlic and ginger.
Heat the rapeseed oil in a pan. Steam the onion, garlic and ginger over a medium heat until the onion is translucent. Add the diced apple and cider vinegar. Cover and leave to simmer for 10-15 minutes, stirring occasionally.
Once the apples are soft, add the SteviaSweet Granulated, spices and raisins. Bring to the boil.
Serve cold with meat dishes, a barbecue or cheese.
Back
Ingredients for 14 servings
450 ml
cooking apples
1
onion
1
clove of garlic
1 tbsp
fresh ginger
1 tbsp
rapeseed oil
50 ml
cider vinegar
20 g
SteviaSweet Granulated
1/2 tsp
salt
1/2 tsp
cinnamon
60 g
raisins
Used Product:
Back