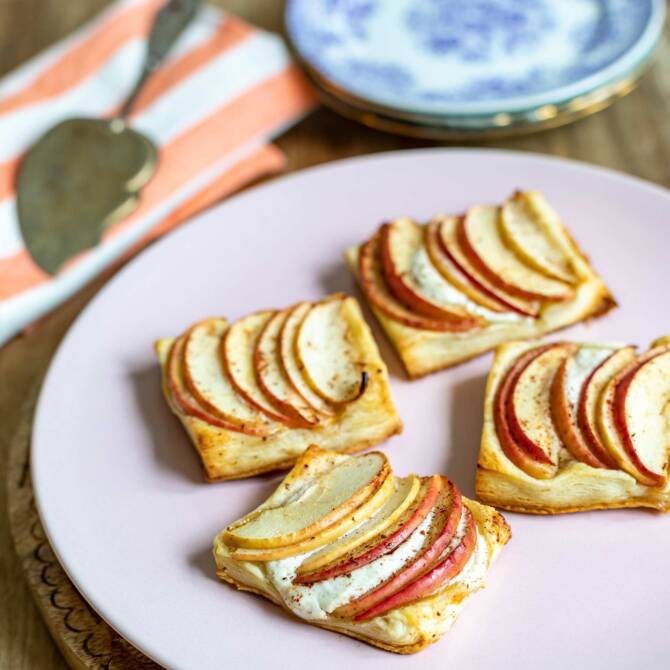 Apple galettes
You don't need many ingredients for these apple galettes. They are quick to make and simply delicious. You will not be able to wait to make them a second time.
Nutritional information per portion
Preparation
Preheat the oven to 225 °C.
Slice the apples thinly and place in a bowl. Add  SteviaSweet Granulated and cinnamon. Mix well.
Roll out the puff pastry thinly. Cut into eight squares and place onto a baking tray lined with baking paper. Spread the quark onto the centre of the squares and place the apples on top. Bake on the middle shelf of the oven for 15 – 20 minutes, depending on the thickness of the pastry.
Back
Ingredients for 8 servings
Topping
Used Product:
Back