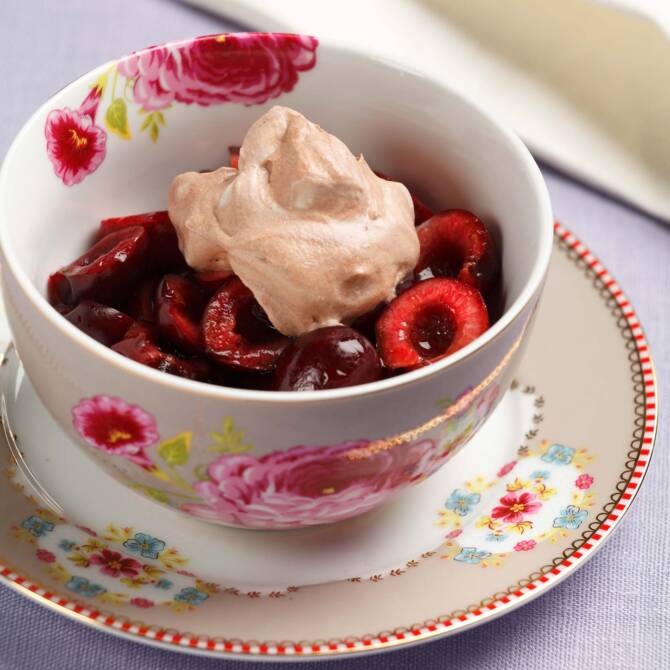 Cherries and light chocolate sauce
Be inspired by our delicious sugar-free SteviaSweet recipe ideas, and stay balanced while still enjoying your favorite dishes without excess calories!
Nutritional information per portion
Preparation
Serves: 4
Mix cherries, SteviaSweet Granulated, wine and vanilla sugar in a bowl. Put the bowl in the fridge for couple of hours.
Mix sauce ingredients; SteviaSweet Granulated, cocoa powder and wine. Whip cream to soft foam and mix with cocoa mixture. Divide the cherries with juice to the dessert plates.
Pour the sauce on the cherries right before serving or serve the sauce separately.
Back