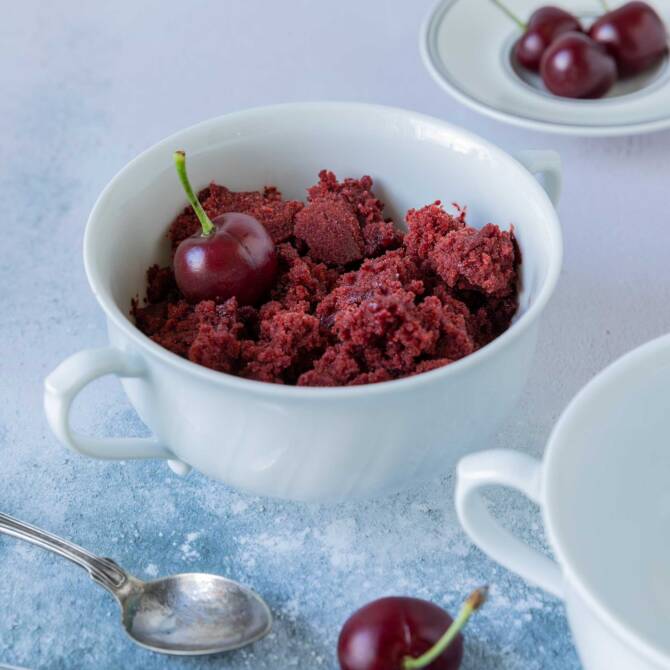 Cherry granita (vegan)
Juicy cherries, sun-kissed oranges and a dash of balsamic vinegar combine to make granita, a delicious vegan frozen dessert from Sicily.
Nutritional information per portion
Preparation
Wash and stone the cherries.
Place the cherries, SteviaSweet Granulated, balsamic vinegar and salt in a blender. Add half of the grated orange zest and the juice. Blend until smooth and pour the mixture into freezer-safe mould.
Leave the mould in the freezer for at least 3-4 hours or overnight. Serve the frozen granita with a fork.
Back
Ingredients for 6 servings
500 g
fresh cherries
4 tbsp
SteviaSweet Granulated
1 tbsp
balsamic vinegar
1/4 tsp
salt
grated zest of
1/2 orange
1
orange (juice)
Used Product:
Back