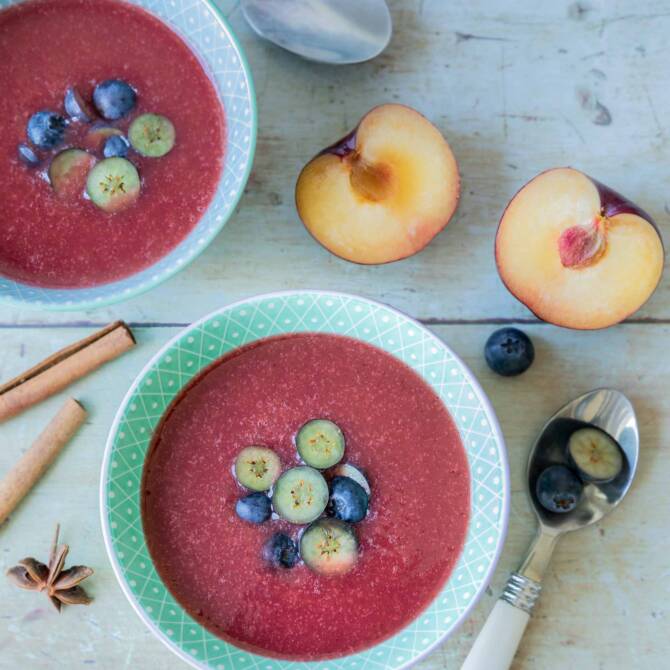 Chilled plum and blueberry soup (vegan)
What is the most refreshing dessert when the sun is beating down? A cold fruit soup! We have the perfect vegan recipe with plums and blueberries.
Nutritional information per portion
Preparation
Wash and halve the plums. Remove the stones and cut the plum halves into pieces. Place the plum pieces into a pan and add the water, cinnamon stick and star anise. Cook for 20 minutes without a lid.

Remove the spices from the pan and pour the mixture into a blender. Add the blueberries, vanilla powder, salt and SteviaSweet Granulated and blend until smooth.

Allow the soup to cool before serving. Garnish with fresh blueberries.
Back
Ingredients for 6 servings
500 g
fresh plums
100 g
blueberries
500 ml
water
1
cinnamon stick
1
star anise
1/2 tsp
vanilla powder
1/4 tsp
salt
10 g
SteviaSweet Granulated
Used Product:
Back