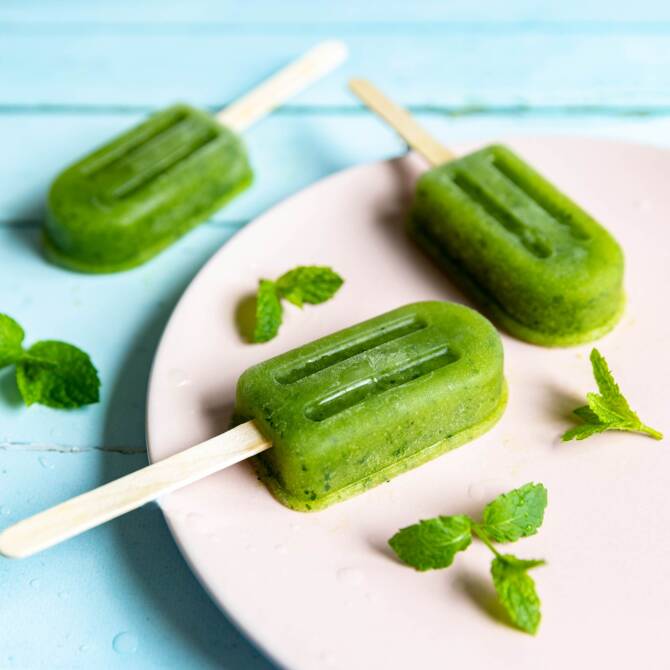 Cucumber and mint popsicles (vegan)
The refreshing, vegan alternative to ice cream – cucumber and mint popsicles. A smart, low-calorie summer indulgence.
Nutritional information per portion
Preparation
Chop the cucumber into small pieces. Juice and zest the lime. Combine all the ingredients and puree until smooth. Fill into popsicle moulds. Freeze for 3 – 4 hours or overnight. The remaining juice can also be frozen in small paper cups. Espresso spoons make ideal popsicle sticks.
Back
Ingredietns for 6 servings
| | |
| --- | --- |
| 300 g | cucumber |
| 1 tbsp | lime juice |
| | zest of 1/2 a lime |
| 100 ml | water |
| 20 drops | SteviaSweet Liquid |
| 10 | mint leaves |
Used Product:
Back