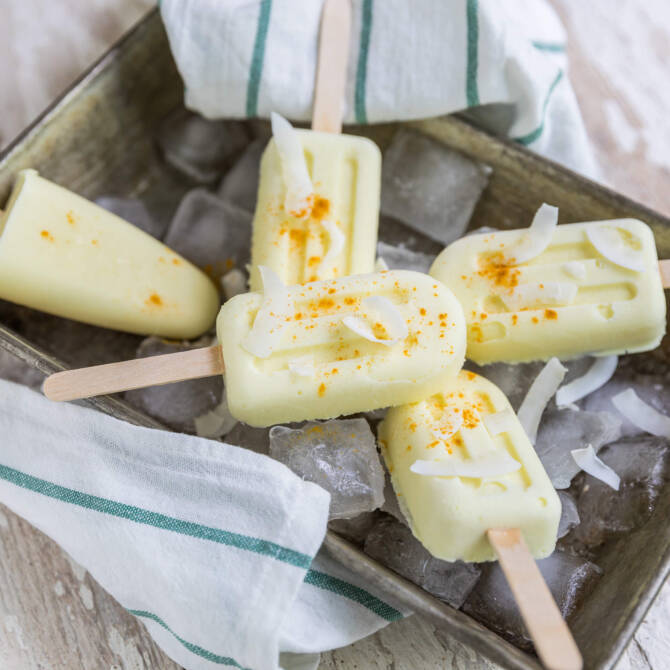 Easy coconut and pineapple popsicles
Be inspired by our delicious sugar-free SteviaSweet recipe ideas, and stay balanced while still enjoying your favorite dishes without excess calories!
Nutritional information per portion
Preparation
Put the pineapple cubes and the coconut cream into a blender. Blend and add the SteviaSweet Liquid. Pour into popsicle moulds and freeze for at least 8 hours or overnight.

If you don't have popsicle moulds, you can use disposable cups and stick a tea spoon inside as a handle.
Back
Ingredients for 4 - 6 serves
Used Product:
Back