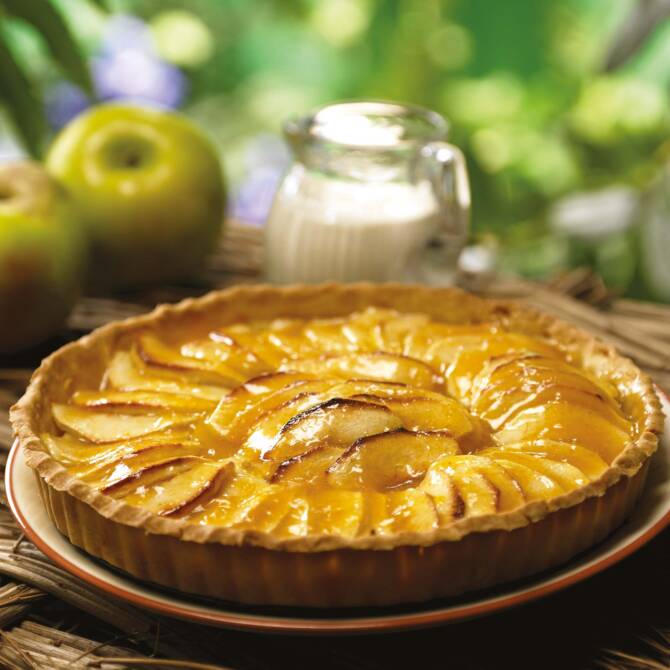 French apple tart
Be inspired by our delicious sugar-free SteviaSweet recipe ideas, and stay balanced while still enjoying your favorite dishes without excess calories!
Nutritional information per portion
Preparation
Cream the fat, SteviaSweet Granulated and egg yolk together and then gradually work in the flour adding the water, if necessary, to make a soft but not sticky dough. Use the pastry to line a shallow 23cm/9 inch flan tin. Chill until required.
Preheat the oven to 190 °C.
Peel, core and thinly slice the apples then arrange them overlapping, in layers in the flan case sprinkling SteviaSweet Granulated between each layer. Bake the tart for 30 – 40 minutes until the apples are tinged golden brown and the pastry cooked. Leave to cool slightly and then brush the surface with apricot jam.
Back
Ingredients makes 10 pieces
Pastry
Filling
Used Product:
Back