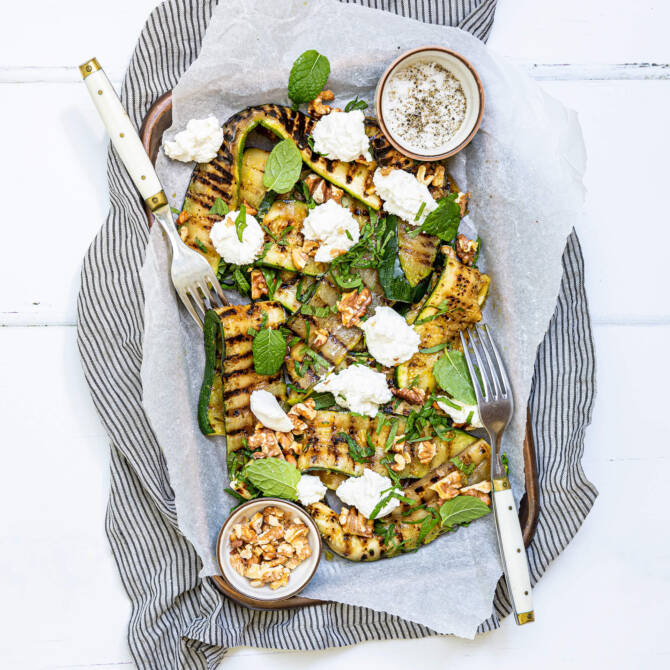 Grilled courgette with lemon, mint and ricotta cheese without sugar
Marinated courgette with mint and ricotta: This healthy Mediterranean treat tastes just as good on the barbecue as in the pan.
Nutritional information per portion
Preparation without sugar
Wash the courgette and remove the stems.
Slice thinly lengthwise. Lightly brush the slices with oil and barbecue them on the grill or in a grill pan until they have a nice colour.
Place the grilled courgette slices in a shallow bowl.
Combine the lemon zest, juice, SteviaSweet Granulated, salt and olive oil.
Coat the courgette with the marinade and allow to soak for 15-30 minutes.
Add the ricotta, fresh mint and chopped walnuts immediately before serving.
Back
Ingredients for 4 servings
| | |
| --- | --- |
| 3-4 (1 kg) | courgette |
| 1 1/2 tbsp | olive oil |
Marinade
To serve
| | |
| --- | --- |
| 100 g | soft ricotta cheese |
| 2 tbsp | fresh mint |
| 25 g | walnuts, toasted |
Used Product:
Back