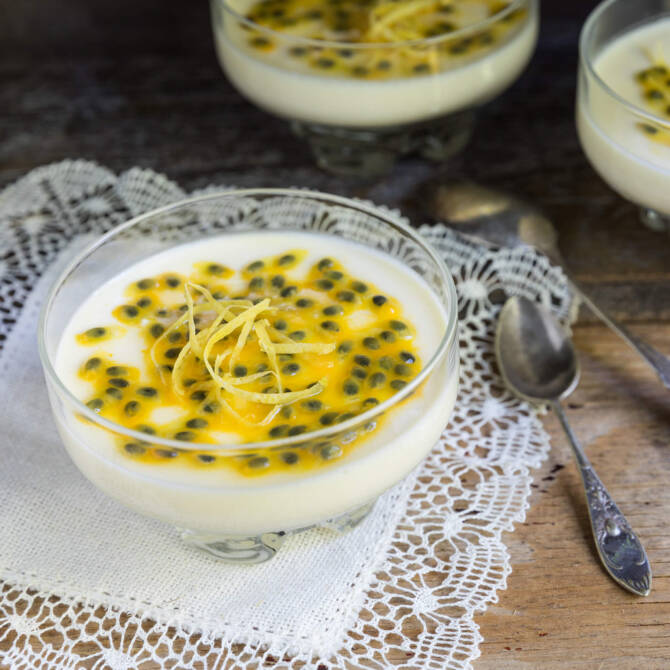 Lemon and passion fruit posset
Be inspired by our delicious sugar-free SteviaSweet recipe ideas, and stay balanced while still enjoying your favorite dishes without excess calories!
Nutritional information per portion
Preparation without sugar
Cook the cream and the SteviaSweet Granulated in a small pan for 5 minutes, stirring all the time. Remove the pan from the heat and add the lemon juice. Pour the mixture into bowls and cover with cling film. Leave to set in the fridge for at least 4 hours or overnight.
Halve the passion fruits and remove the pulp. Garnish the posset with passion fruit pulp and serve.
Back
Ingredients for 6 servings
To serve
Used Product:
Back