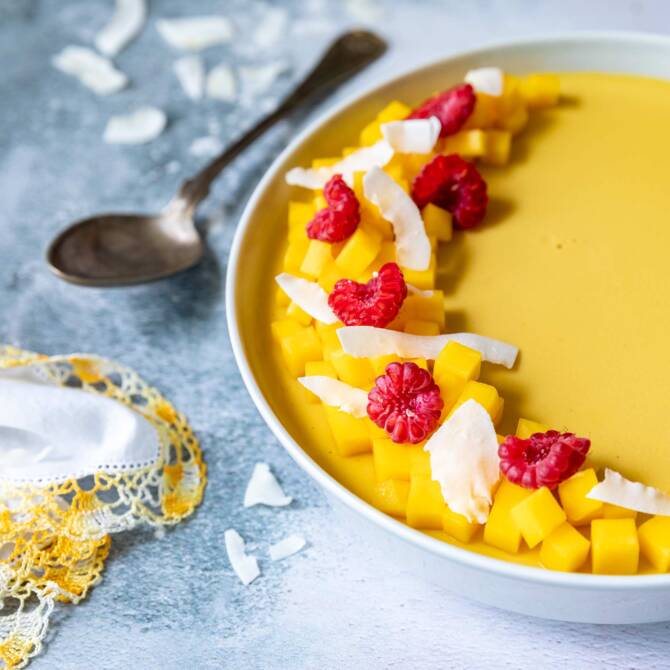 Mango and coconut pudding
How about an exotic dessert that you can sweeten naturally with stevia? This fruity mango and coconut pudding never disappoints!
Nutritional information per portion
Preparation
Place the gelatine in cold water to soak.
Place the mango purée, cream and SteviaSweet Granulated in a saucepan and bring to the boil. Squeeze the gelatine leaves to remove any excess water and add to the mango mixture in the saucepan. Add the coconut milk and stir until smooth. Pour the pudding into a bowl and place in the fridge to set for at least three hours or overnight. Immediately before serving, decorate with fresh mango pieces and raspberries.

Back
Ingredients for 2 servings
To serve
fresh mango
fresh raspberries
Used Product:
Back