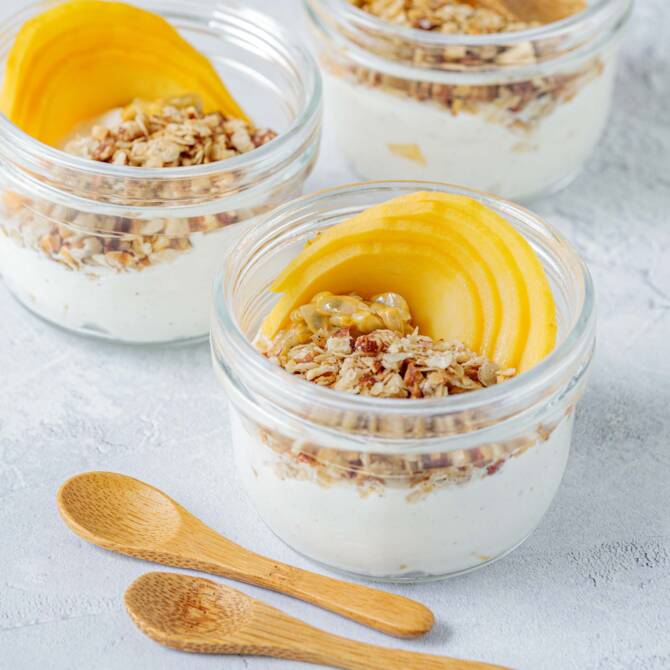 Mango and passion fruit mousse with oat crumble
Looking for a dessert that is fruity, creamy and crunchy all at the same time? Try our mousse with mango, passion fruit and oat crumble!
Nutritional information per portion
Preparation
Start by preparing the crumble. Place the ingredients for the crumble in a frying pan and roast, stirring continuously, until the almonds and oats are slightly crispy and brown.
Cut the passion fruit in half and remove the fruit flesh from the skin. Cut a few slices off the mango for decoration and finely dice the rest.
Whisk together the cream, SteviaSweet Granulated and vanilla. Add the yoghurt and diced mango and mix well. Divide the mousse between small bowls or glasses and decorate with the passion fruit, oat crumble and mango. Serve immediately.
Back
Ingredients for 4 servings
Crumble
To serve
| | |
| --- | --- |
| 2 | passion fruits |
| 200 g | mango |
Used Product:
Back