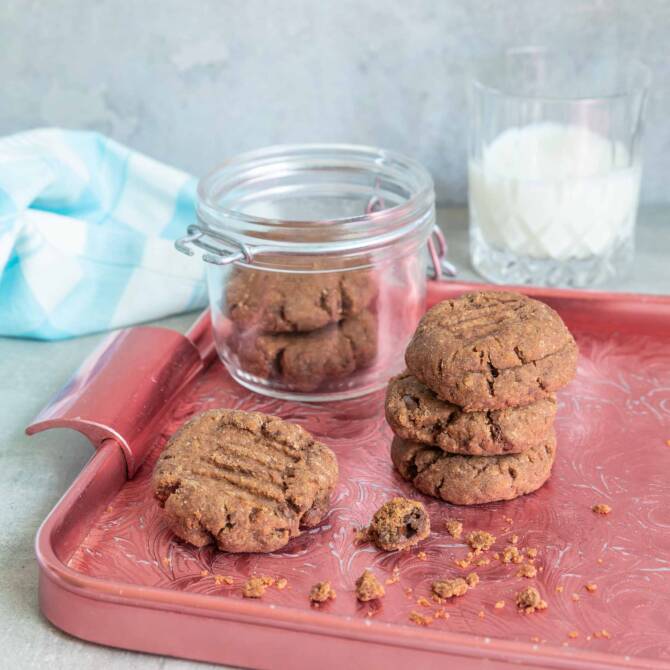 Olive oil and chocolate chip cookies (vegan)
For sharing or treating yourself...... These quick and easy chocolate chip cookies will not stay in your cookie jar for long.
Nutritional information per portion
Preparation
Preheat the oven to 175 °C.
Mix together SteviaSweet Granulated, olive oil and yoghurt and beat until smooth. Add the dry ingredients bit by bit and combine with the liquid. Finally add the chocolate chips.
Divide the dough into two and form each half into 8 small balls. Put the balls onto baking tray lined with baking paper and flatten a little. You can use a fork to create pattern on the top of the cookies.
Bake the cookies for about 8 – 10 minutes. Leave to cool before serving.
Back
Ingredients for 16 servings
| | |
| --- | --- |
| 15 g | SteviaSweet Granulated |
| 150 ml | mild olive oil |
| 50 g | vegan yoghurt |
| 230 g | wheat flour |
| 1 tbsp | cocoa powder |
| 1 tsp | ground vanilla |
| 1 tsp | baking powder |
| 1/2 tsp | salt |
| 50 g | chocolate chips or chopped dark chocolate |
Used Product:
Back