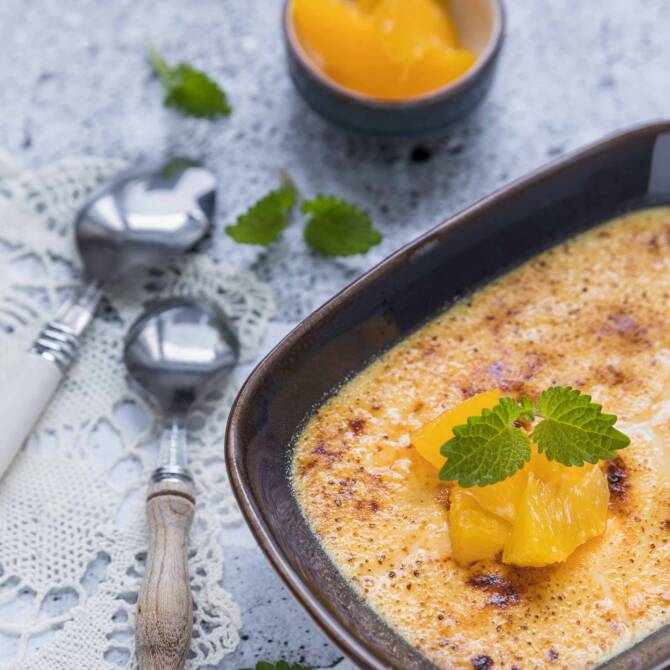 Orange crème brûlée
All French chefs know how to make a classic crème brûlée – but yours will be even better, thanks to the addition of oranges. Melt in the mouth.
Nutritional information per portion
Preparation
Pour the cream, milk and SteviaSweet Granulated into a pan. Bring the mixture to the boil, then leave to cool slightly. Beat the yolks well, then add the grated orange zest. Save the rest of the fruit for decoration. Pour the cream mixture slowly into the yolks, mixing continuously.
Pour the mixture into oven-proof ramekin dishes, and cook at 95 °C for 50 – 60 minutes, or until the mixture has set. Leave to cool for a few hours or overnight in a refrigerator.
Decorate the crème brûlée just before serving. Sprinkle SteviaSweet Granulated onto the surface and crisp using a kitchen blowtorch. Peel the orange segments and place onto the brûlée together with fresh mint leaves.
Back
Ingredients for 6 servings
To serve
Used Product:
Back