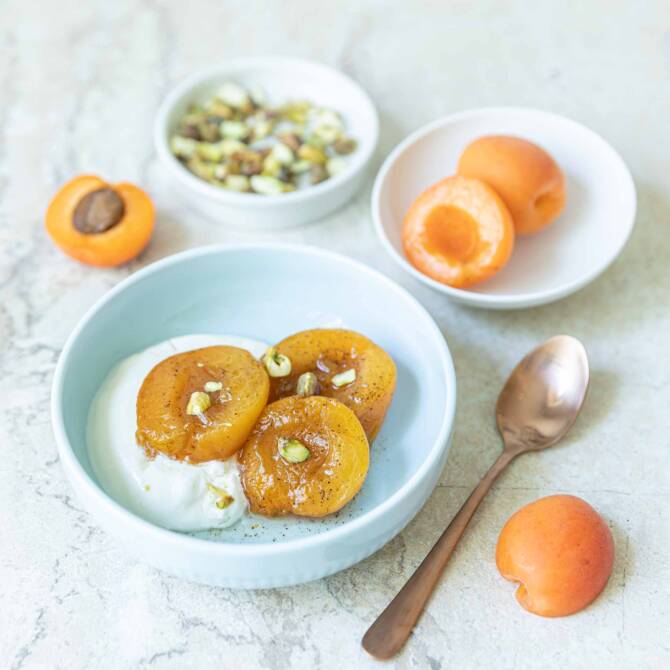 Poached apricots with rose water
Do you love the delicious scent of ripe apricots? Poach them in rose water and treat yourself to a heavenly dessert with yoghurt and pistachios.
Nutritional information per portion
Preparation
Place the water in a shallow pan and add the vanilla and cardamom. Bring to the boil. Halve the apricots and remove the stones. Place the apricot halves in the pan and simmer for around 15 minutes over a medium heat.
Take the pan off the stove and add SteviaSweet Liquid and a few drops of rose water. Leave the fruit to cool in the liquid.
Serve the apricots with natural yoghurt and chopped pistachios.
Back
Ingredients for 4 servings
| | |
| --- | --- |
| 400 g | ripe apricots |
| 150 ml | water |
| 1/4 tsp | ground vanilla |
| 2 | green cardamom pods |
| 1 tsp | SteviaSweet Liquid​ |
| a few drops of | rose water |
Serve with
| | |
| --- | --- |
| 4 tbsp | natural yoghurt |
| 1 tbsp | pistachio kernels |
Used Product:
Back