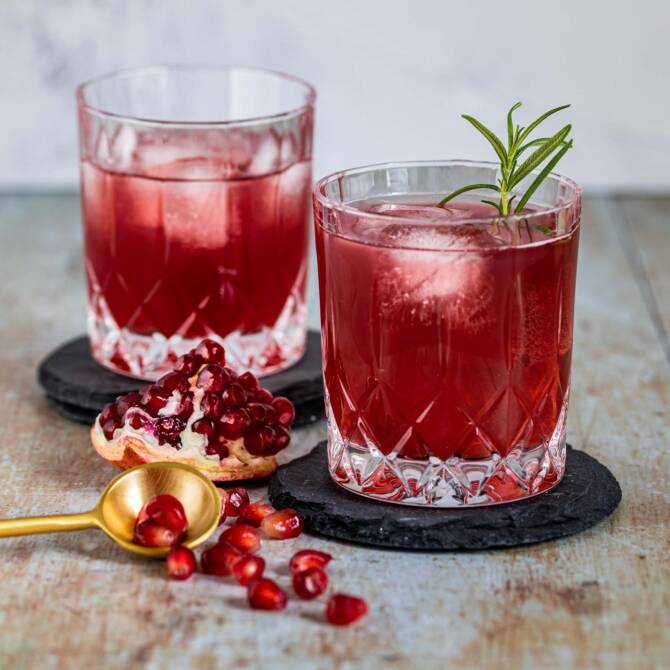 Pomegranate shrub cocktail
Our smooth cocktail builds on a vinegar-based fruit syrup made from pomegranate, SteviaSweet and red wine vinegar. A fun evening guaranteed!
Nutritional information per portion
Preparation
Place the ingredients for the shrub in a pan and bring to the boil. Leave to cool, then leave to stand for an hour. Pass the liquid through a sieve. Squeeze the juice from the seeds.
Pour the shrub and pomegranate juice into a glass. Add alcohol as desired. Mix, fill up the glass with ice and add mineral water. Decorate with a sprig of rosemary.
Back
Ingredients for 4 servings
Schrub
Cocktail
| | |
| --- | --- |
| 2 cl | vodka |
| 5 cl | pomegranate shrub |
| 8 cl | pomegranate juice |
| 8 cl | mineral water |
Used Product:
Back