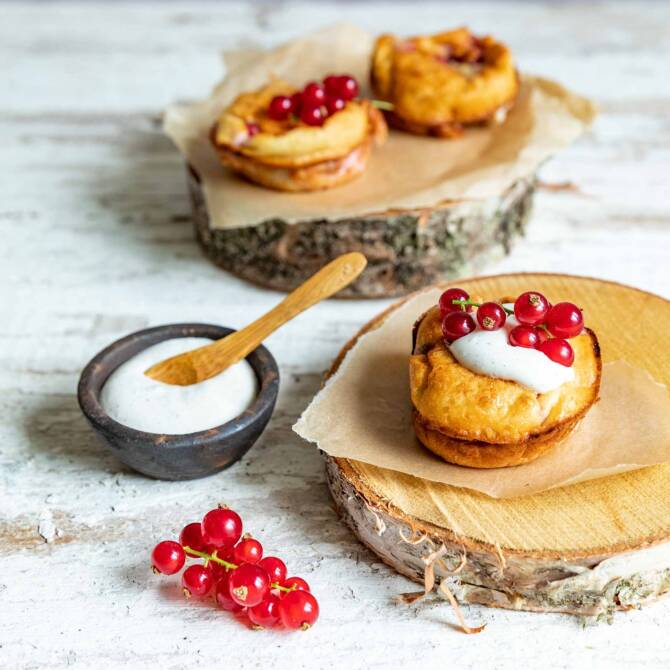 Red currant clafoutis with vanilla creme fraiche
Glowing red currants shine on the stalk – and your eyes will shine too once you've turned them into a delicious red currant clafoutis.
Nutritional information per portion
Preparation
Preheat the oven to 200 °C.
Grease individual dishes and place the red currants in the dishes, leaving a few for decoration. Combine the other ingredients for the clafoutis into a smooth batter and pour onto the red currants (or cherries, raspberries, blueberries) in the dish. Bake in the middle of the oven for about 20 – 25 minutes. Leave to cool slightly before serving.
Mix the creme fraiche with  SteviaSweet Granulated and ground vanilla to taste. Spread on top of the baked clafoutis and garnish with the remaining redcurrants.
Back
Ingredients for 6 servings
100 g
red currants

(or cherries, raspberries, blueberries)

2 tbsp
wheat flour
45 g
ground almonds
1/2 tsp
baking powder
8 g
SteviaSweet Granulated
250 ml
milk
2
eggs
(oil for greasing)
To serve
Used Product:
Back