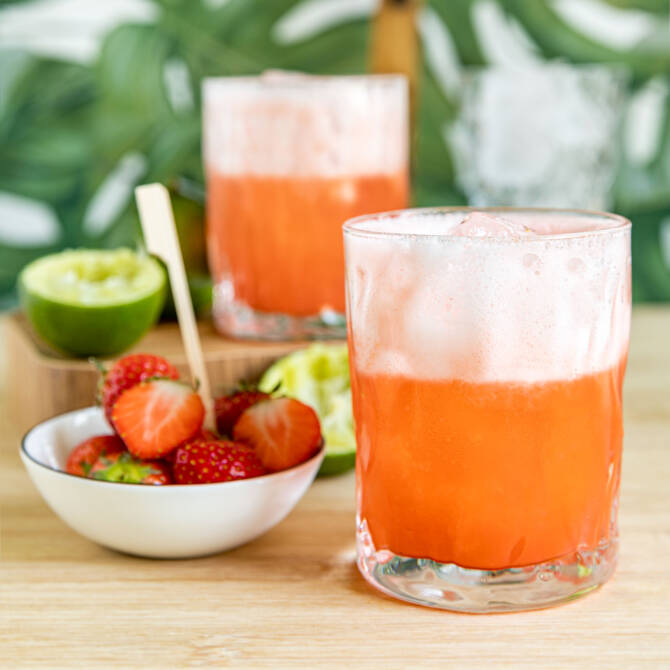 Strawberry vodka sour without sugar
A new take on a classic cocktail: Vodka Sour with strawberries, lime juice, Stevia and egg white - for a fruity party. Cheers!
Nutritional information per portion
Preparation without sugar
Pour the vodka into a tall, narrow container.
Remove the stems from the strawberries and press the juice out of the limes.
Add all ingredients to the vodka and evenly blend them using a hand blender.
Pour the mixture into a cocktail shaker or a different container with a lid (e.g. a bottle or a jam jar), add SteviaSweet Liquid and the egg white.
Shake vigorously until the egg white turns frothy.
Put ice in four glasses and fill them evenly with the drink. Add a bit of mineral water to each glass and enjoy.
Back
Ingredients for 4 servings
| | |
| --- | --- |
| 16 cl | vodka |
| 12 | strawberries |
| 2 | limes (juice) |
| 3 tsp | SteviaSweet Liquid |
| 1 | egg white |
| 200 ml | mineral water |
| | ice |
Used Product:
Back