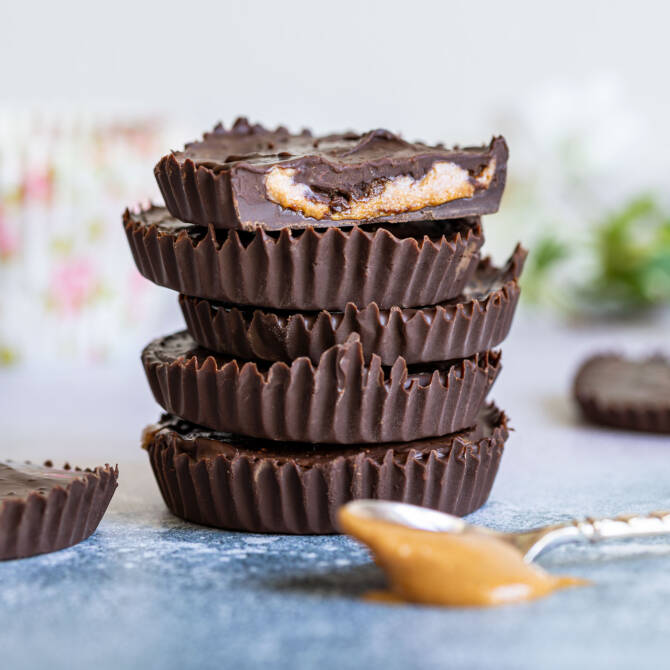 Sugar-free peanut butter cups (vegan)
Vegan peanut butter cups with sugar-free chocolate: 3 ingredients + 8 muffin forms – joy for the taste buds! Are you ready for it?
Nutritional information per portion
Preparation without sugar
Melt the chocolate in a bain-marie, or the microwave on a low setting.
Use a spoon or piping bag to fill the muffin forms with enough chocolate to cover the bases.
Also add chocolate to the edges of the forms. Leave to set in the refrigerator for about 10 minutes.
Sweeten the peanut butter with SteviaSweet Granulated.
Add a spoonful of peanut butter in the middle of each cup and pour chocolate over it so that the peanut butter is covered.
Leave to set in the refrigerator for about 30 minutes. Remove the muffin from the form and enjoy. Store in a cool place.

Hint: Decorate with dried berries or sea salt.
Back
Ingredients for 8 servings
Used Product:
Back