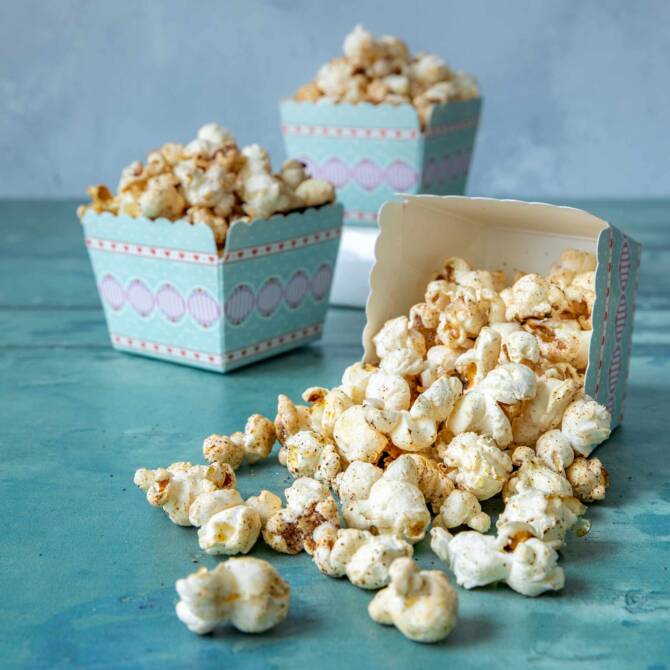 Sweet and spicy popcorn (vegan)
Nutritional information per portion
Preparation
Mix together the SteviaSweet Granulated and spices. Heat the rapeseed oil in a large, shallow pan and add a few corn kernels. Place the lid on the pan.

The oil is hot enough when the corn begins popping. Remove the pan from the stove, place the corn in the oil and put the lid back on the pan. Place the pan back on the stove. Once the corn begins popping, you can reduce the temperature slightly. Gently shake the pan from time to time. When the corn has stopped popping, the popcorn is ready.

Place the finished popcorn into a bowl and add the spice mixture to the warm popcorn. Mix thoroughly. Allow the popcorn to cool a little and then enjoy.
Back
Ingredients for 2 servings
100 g
corn
2 tbsp
rapeseed oil
1 tbsp
SteviaSweet Granulated
1/2 tsp
chilli powder
1/2 tsp
ground cinnamon
1/2 tsp
ground vanilla
1/2 tsp
salt
Used Product:
Back