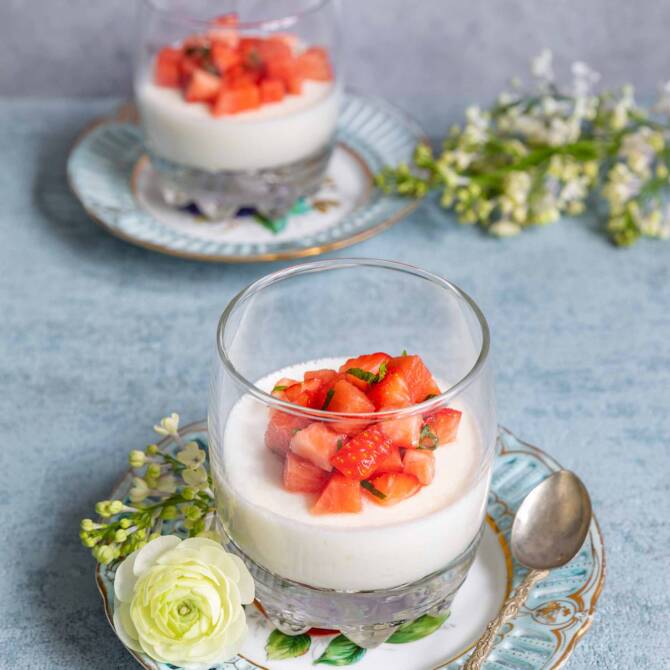 Yoghurt panna cotta with watermelon and strawberry salad
Watermelon meets strawberry and this unbeatable team meets a delicious yoghurt panna cotta – the perfect end to any meal.
Nutritional information per portion
Preparation without sugar
Place the gelatine in cold water to soak. Bring the cream, milk and  SteviaSweet Granulated to a boil. Squeeze the gelatine leaves dry of any extra water and add to the hot liquid. Leave to cool for 10 minutes. Combine the milk mixture and yoghurt. Mix thoroughly and divide into serving bowls or glasses. Cover with cling film and leave to set in the fridge for at least 3 hours or overnight.
Prepare the watermelon and strawberry salad just before serving. Peel the watermelon and hull the strawberries. Cut both into bitesize pieces. Chop the mint and add to the salad with SteviaSweet Granulated. Divide the salad into the serving bowls on top of the panna cotta.
Back
Ingredients for 4 servings
Panna Cotta
Watermelon and strawberry salad
Used Product:
Back